The #1 reason for startup failure is that most startups are building for problems that nobody has, or they are building for real problems but with wrong solutions.
The best way to avoid that is to simply talk to a lot of people and validate your idea to minimize the chance of failure. Getting feedback is underrated, and it's really the key to success.
Here, you will find a community of entrepeneurs that will help each other out, just like an online school. We want to make it so easy for you to get the answers to your questions.
After you have validated your brilliant idea, you will then need to build it, and then grow it. That's why we also provide you with a step-by-step guide, which we guarantee will help you build a great product and get satisfied users.
Join the other 3000+ startups on our platform and find out why they are loving it!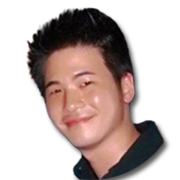 - Edward (
email me
)
Co-Founder and CEO of StartitUp